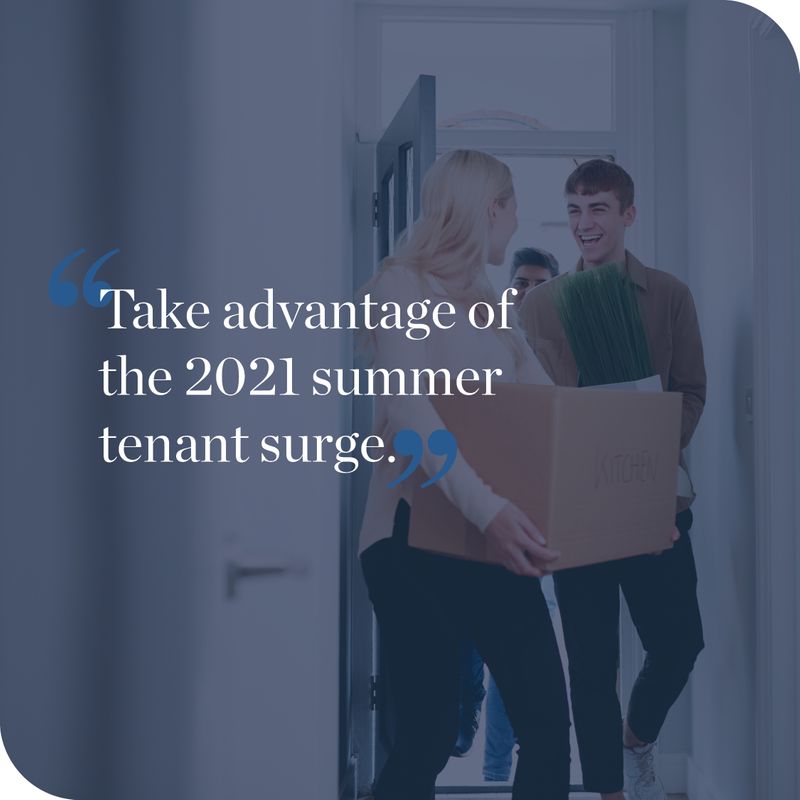 Realestate.com.au, Western Australia's largest property portal for tenants seeking housing recently reported search volumes for rentals had increased 20 per cent*, while enquiry for rentals was up a staggering 50 per cent year on year*.
While the need for rental housing in Western Australia continues to rise, this acute demand is not matched by supply – stock levels 52 per cent lower than November 2019*.
The already heightened demand combined with historic trends indicating January is the busiest month of the year for residential leasing – property and leasing managers are bracing for a summer surge of tenants looking to secure accommodation.
As Government intervention continues to control existing rent prices (up until March 2021), properties that come to market this summer will benefit from record-level demand. This is likely to drive rent prices upward, potentially by 10 per cent depending on the type and location of the property.
Realmark Managing Director, John Percudani said that 2021 may carry some uncertainty but is looking to be a favourable year for property investors – particularly beyond March as the rental market recalibrates and yields and security respond.
"The WA market has been in hibernation for more than 6 years – as an investor, now is the time to harvest the opportunity the market presents," said Mr Percudani.
"My advice to investors is to optimise your portfolio; hold on to good quality property assets and look to acquire new investment property as this is more favourable than other investment options, especially cash held by the bank. The caveat to this is ensuring you purchase the right type of rental property in the right location to maximise your market position.
"WA is still the most affordable capital city in Australia – boasting the highest yields in the nation and rising property values. With the current foundations, property investors are well placed to enjoy security and prosperity in 2021 and beyond," he commented.
Western Australia's arrival and departure figures are the healthiest they've been since 2013. It's expected increasing interstate migration levels, combined with hard border openings and WA's resource sector attracting workers will all continue to put pressure on housing supply in WA.
Realmark is prepared and ready to help you maximise the result of your investment property to take advantage for the 2021 summer surge and beyond. Contact the agency on 08 9328 0999 to learn more.
*Realestate.com.au search and enquiry data YoY
*REIWA November data